27 Sep
von admin
Ab sofort ist eine Vmax Aufhebung (Speed delimiter) für die AMG GT und AMG GT S auf bis zu 330 km/h im Programm. Die CAN BUS gesteuerte Zusatzelektronik der Vmax Aufhebung erfolgt über das RaceTools Vmax Modul.
Optional ist die Vmax Aufhebung der AMG GT / GT S mit der RaceTools Leistungsoptimierung zu ergänzen. Die Leistung wird Modellabhängig auf bis zu 618PS und 730Nm angehoben. Das Leistungskit ist rasch im Fahrzeug montiert und kann rückstandslos durch den Plug & Play Kabelsatz demontiert werden.
Vmax Aufhebung AMG GT / AMG GT S speed delimiter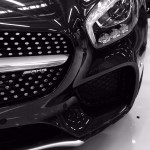 Starting today is a Vmax delimiter (speed delimiter) for AMG GT and AMG GT S on up to 330 km / h range available. The CAN BUS controlled addition of electronic Vmax abolition via the RaceTools Vmax module.
Optionally, the Vmax abolition of AMG GT / GT S is to be supplemented with the RaceTools Performance optimization modul. The power is increased depending on the model up to 618PS and 730nm. The performance kit is quickly mounted in the vehicle and can residue by the Plug & Play cable set to be dismantled.
vmax speed delimiter AMG GT / AMG GT S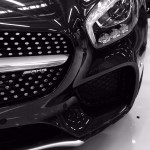 Made in Germany, Worldwide shipping service. Performance tuning is available via RaceTools Plug & Play plug-in module.