Herr der Ringe, Kapitel Q8.
Mit über 2200 kg hat der Audi Q8 durchaus ein Päckchen zu tragen. Grund genug, nicht nur das kantige Äussere sportlich zu unterstreichen, als vielmehr den latent vorhandenen Leistungssportler auch als solchen Wirken und Schalten zu lassen.
Deutlich werden die sportlichen Ambitionen nach der Leistungskur schon in der unteren Sprintzone. Das wahre Potential entfaltet sich direkt im Vollsprint – da sich ein Marathon bekanntlich jedoch auf den letzten Metern entscheidet, marschiert der RaceTools leistungsgesteigerte Q8 souverän bis zum Topspeed. Die RaceTools Audi Q8 Chiptuning (Marathon-) werte zusammengefasst:
346 PS // 700 NM // 250 km/h (untrainiert: 286 PS // 600 NM // 245 km/h)
Das Audi Q8 Chiptuning von RaceTools: Sportlich, zielstrebig, diszipliniert.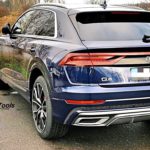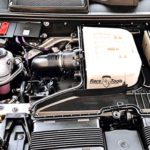 Das RaceTools Chiptuning Performance Kit mit einfacher Montage ist ein idealer Begleiter in jeder Fahrsituation. Es nutzt das Potential des Motor und ist ideal für Dynamikverbesserung mit Kraftstoffeinsparung. Für die reine Freude am Fahren – ganz einfach zu installieren. Kostenlos testen, der Versand erfolgt weltweit.
Audi Q8 50 TDI Chiptuning  bestellen unter:
CHIPTUNING Audi Q8 50 TDI PLUG & PLAY RaceTools Performance Upgrade STUFE I
CHIPTUNING Audi Q8 50 TDI PLUG & PLAY RaceTools Performance Upgrade STUFE II
Hergestellt in Deutschland. Weltweite Lieferung. Plug&Play.
+49 7473 205 9876 //  info@racetools.de // www.racetools.de
The RaceTools easy fitting Performance Kit is an ideal companion in any driving situation, it offers great engine power increase and is ideal for use as part of a comfort and fuel saving properties system. Boosting the pure pleasure of driving – quite simply to install.
Start your order at:
CHIPTUNING Audi Q8 50 TDI PLUG & PLAY RaceTools Performance Upgrade STAGE I
CHIPTUNING Audi Q8 50 TDI PLUG & PLAY RaceTools Performance Upgrade STAGE II
+49 7473 205 9876 // info@racetools.de // www.racetools.de
Made in Germany. World wide delivery. Plug&Play